SAVE THE DATE!
CAROLINASUNITE 2018
November 5-8 | Kingston Plantation | Myrtle Beach SC
CALL FOR SPEAKERS
CarolinasUnite is seeking dynamic, qualified speakers to present at the 2018 conference.  Interested parties should complete the SPEAKER RFP.  The committee will review all submissions beginning March 6 and will notify you within 60 days if your topic was selected.
CarolinasUnite is a collaboration between the NC Animal Federation and the SC Animal Care & Control Association aiming to bring together animal welfare professionals from both states for education and networking.
CarolinasUnite is hosted for shelter personnel, field personnel, vet personnel and management of all levels.  All sessions are designed to provide learning opportunities for the multiple roles animal welfare professionals are responsible for.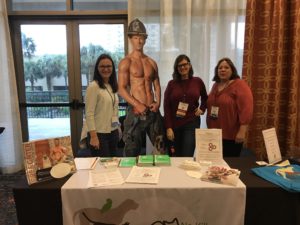 Agenda
The CarolinasUnite Committee will publish the agenda as soon as it's finalized.  Please check back soon.