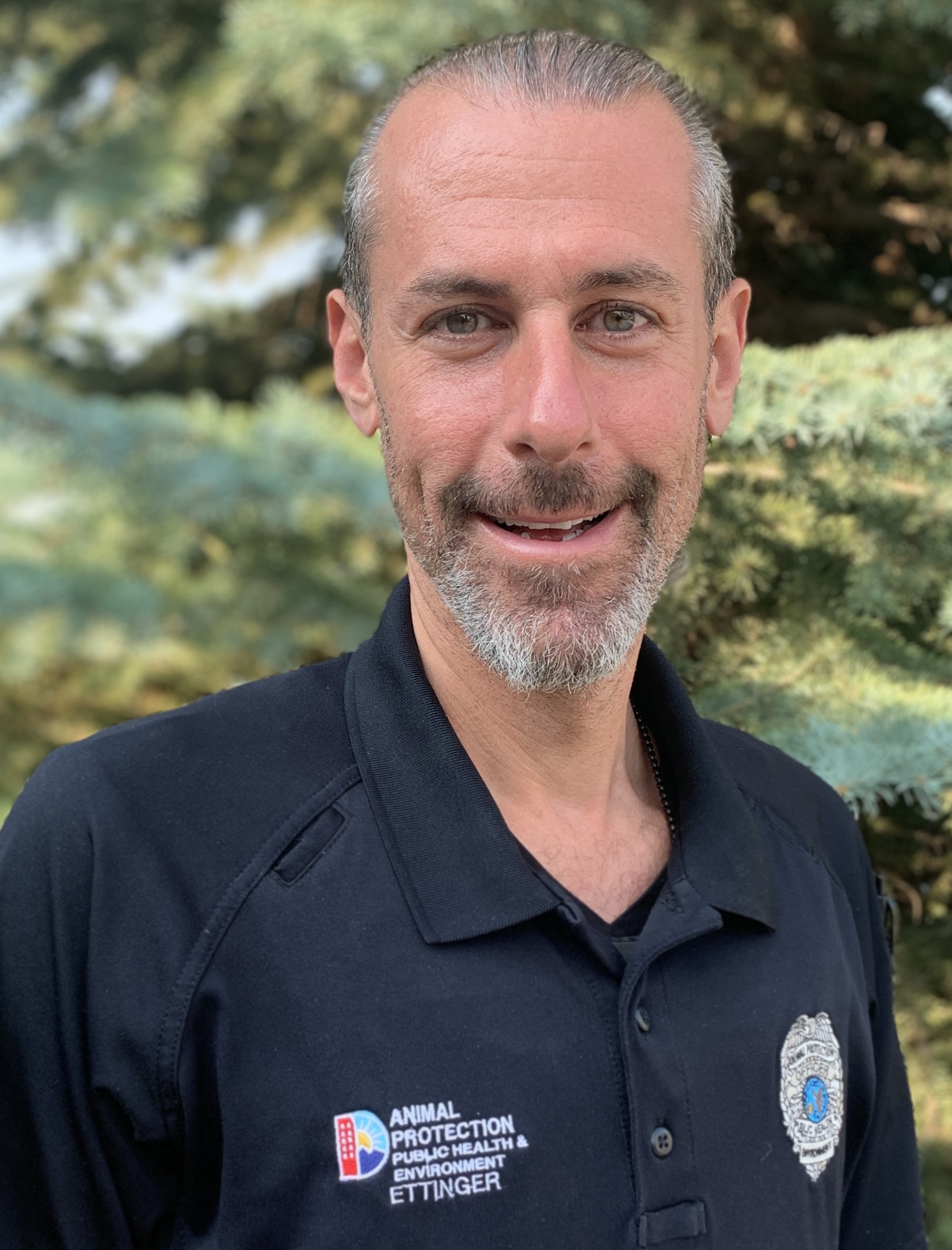 Daniel Ettinger
Animal Protection Officer II, Denver Animal Protection
(303) 589-1729
danielettinger@gmail.com
Biography
Imagine yourself wading through an icy river to rescue a large dog stuck on an island of ice or setting up an emergency shelter for 100 dogs after the vehicle they were in was involved in an accident. Daniel Ettinger is an Animal Protection Officer II for the City & County of Denver. Not only has he been involved in exciting animal rescues he takes pride in protecting people from animals and animals from people.
Daniel has several years of experience investigating crimes against animals and maintaining a safe community. He is the executive producer and host of the Humane Round Up podcast, the only podcast dedicated to Animal Protection Officers. He is an adjunct instructor for the University of Missouri, Law Enforcement Training Institute.
Daniel is a nationally recognized public speaker and is a valued member of the animal welfare community. His innovative topics challenge the dog catcher and dog pound stereotype. He has several years of experience in the field and takes pride in being a resource for the community.
All session by Daniel Ettinger