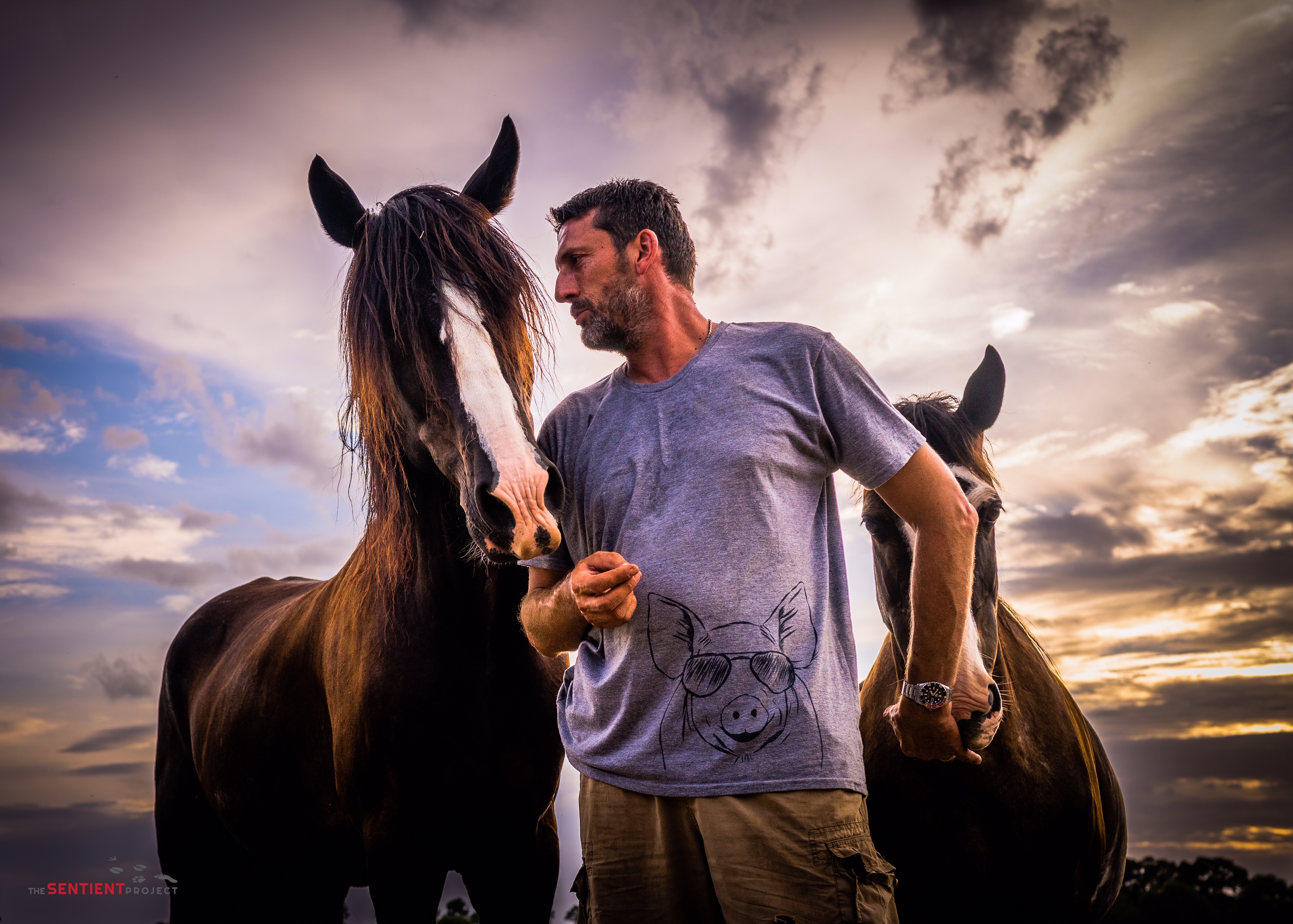 Alex Daehnrich
Co-founder & Sanctuary Director, Blind Spot Animal Sanctuary
(919) 654-6997
blindspotanimalssanctuary@gmail.com
Biography
Blind Spot Animal Sanctuary was founded by Alesja and Alex Daehnrich, whose compassion for animals compelled them to sell their urban home and move to the country where they could create a safe haven for farm animals in need.
The couple is originally from Germany. As they relocated to US for work, both immediately got involved in animal rescue. Alex and Alesja adopted their first rescued dog, Mischa, who opened their eyes to animal homelessness, overcrowded shelters, and more. Over the past 14 years the couple has been actively involved in saving companion animals and later found their passion for farm animals.
The power couple became close partners and friends with many shelter employees, rescue workers, sanctuary directors, veterinarians, farriers and was lucky enough to get dedicated volunteers and supporters.
Starting a Sanctuary didn't happen overnight. They went into this adventure with years of animal rescue experience, relationships, and a very good understanding what it takes to run an organization responsibly and successfully. Blind Spot Started on a smaller, 13-acre farm. As the couple had bigger plans and wanted to make a bigger impact for farm animals, Alex and Alesja knew they needed a larger farm and ended up purchasing and moving the entire sanctuary to 41 beautiful acres where everyone now resides.
Today BSAS is home to over a hundred rescued farm animals. You can say two Germans are saving pigs and other animals in America.
Along with running a very active sanctuary, the couple also has full time jobs that serve as a safety net for their rescued residents.
Blind Spot Animal Sanctuary is a nonprofit, an all-volunteer Sanctuary with no paid staff. BSAS has a team of incredible volunteers who are at the sanctuary all day and every day.
Blind Spot not only actively saves lives but also has an adoption program and focuses on education. The couple hosts free educational tours throughout the year, Alex speaks at NC State, host students and hold seminars.
Every animal at BSAS has a veterinarian, all animals are fully vetted, and have proper housing, fencing as well as receive daily individual care.
All session by Alex Daehnrich